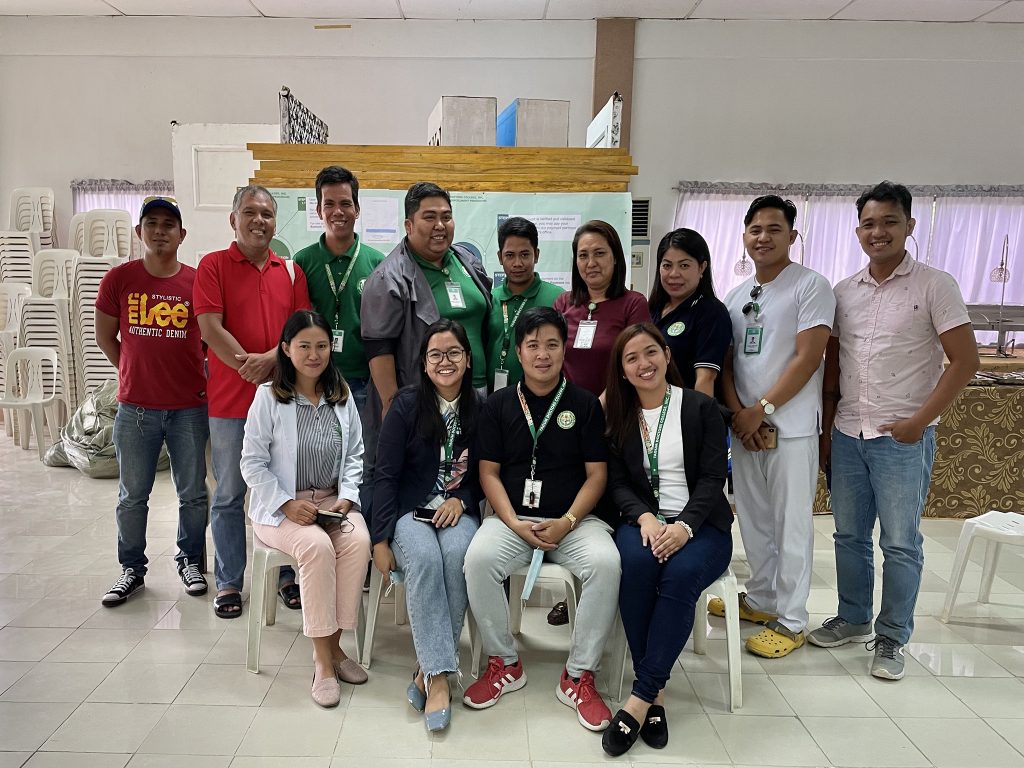 One's mental health state has a significant impact on one's overall well-being. After more than two years of experiencing this pandemic, everything that appeared to be normal before is entirely different from the kind of "normal" that we face today. Quarantine, self-isolation, separation from loved ones, loss of freedom, boredom, and experiencing a mix of emotions can significantly cause a deterioration in an individual's mental health status Tagum Doctors College, Inc has come up with a solution to this issue.
For 14 years, TDCI has been a home for academic excellence, crafting intellectual minds and creating competent individuals in the medical allied field. It is in its continuous pursuit of living its vision, mission, and core values. As TDCI celebrates its 15th year, the institution yearns to extend its service to the community and be a gateway to change and development by establishing Tagum Doctors College, Inc. Psychological Testing Center (PTC), an institutionalized Psychological Testing Center in the province of Davao del Norte and soon to its neighboring provinces.
Tagum Doctors College, Inc. – PTC aims to be at the forefront in delivering psychological assessment to the community and providing high-quality professional services, emphasizing the relevance of assessment in realizing individual progress and maximizing human potential. This will be done through a traditional paper and pen administration facilitated by well-trained professionals in the field of testing such as Registered Psychometricians and Psychologists.
The service of the Psychological Testing Center doesn't limit to testing alone. It also offers Consultation, Counseling, and Assessment services to better assist clients and arrive at a diagnosis that will help towards a holistic approach to the treatment process. Individuals might interpret testing as intimidating and some may seem to be afraid of the possible test results. With Tagum Doctors College Inc. – PTC, staff will ensure that every client will be well-informed, and cared and every process will be handled with the utmost confidentiality. The core advocacy of the said PTC is to help people become aware of the beauty of testing and how these tests are ideally designed to help them. Therefore, there's no reason to feel intimidated nor be afraid.
Testing is widely used across times and sectors. One good example would be in the workplace industry; with the use of testing, employers can select a candidate that is the best fit for a position by looking into their aptitude and personality traits. It will also benefit the organization's perspective, it means that having a poor hiring decision could result in increased absenteeism, loss of productivity, and revenue. In addition to its benefit, it will also be beneficial to academic facilities wherein students can choose a path that is suited for their capability through career tests. Teachers and counselors will use the gathered data to evaluate which aspects of dynamics they can improve on and individuals can further understand themselves by looking into their personality traits and temperaments.
Indeed, the pandemic has disconnected us from the real and normal world that we used to live up to. As days and months passed by, it is without a doubt that this pandemic continuously contributes to the pile of burdens we are facing and that all these frequently bother not just our physical health but more importantly our mental health. The anticipated Psychological Testing Center of TDCI will hopefully be operational next year. Through this testing center, opportunities will be provided to the community most especially to individuals who might need assistance. Together, testing and assessment serve as the lens of professionals, it helps them to see the full picture of a person's strengths and weaknesses. A lens that is geared towards having optimal health and happiness.