TDCI Celebrates National Womens Month 2023
TDCI CELEBRATES NATIONAL WOMENS MONTH 2023
March is a month of celebration and empowerment for women worldwide as it is marked as the National Women's Month in the Philippines. Tagum Doctors College, Inc. also joins in this celebration with the theme "𝐖𝐞 𝐀𝐫𝐞 𝐀𝐥𝐥 𝐟𝐨𝐫 𝐆𝐞𝐧𝐝𝐞𝐫 𝐄𝐪𝐮𝐚𝐥𝐢𝐭𝐲; 𝐖𝐞 𝐀𝐫𝐞 𝐀𝐥𝐥 𝐟𝐨𝐫 𝐈𝐧𝐜𝐥𝐮𝐬𝐢𝐯𝐞 𝐒𝐨𝐜𝐢𝐞𝐭𝐲." The theme emphasizes the importance of gender equality and inclusivity in creating a fair and just society.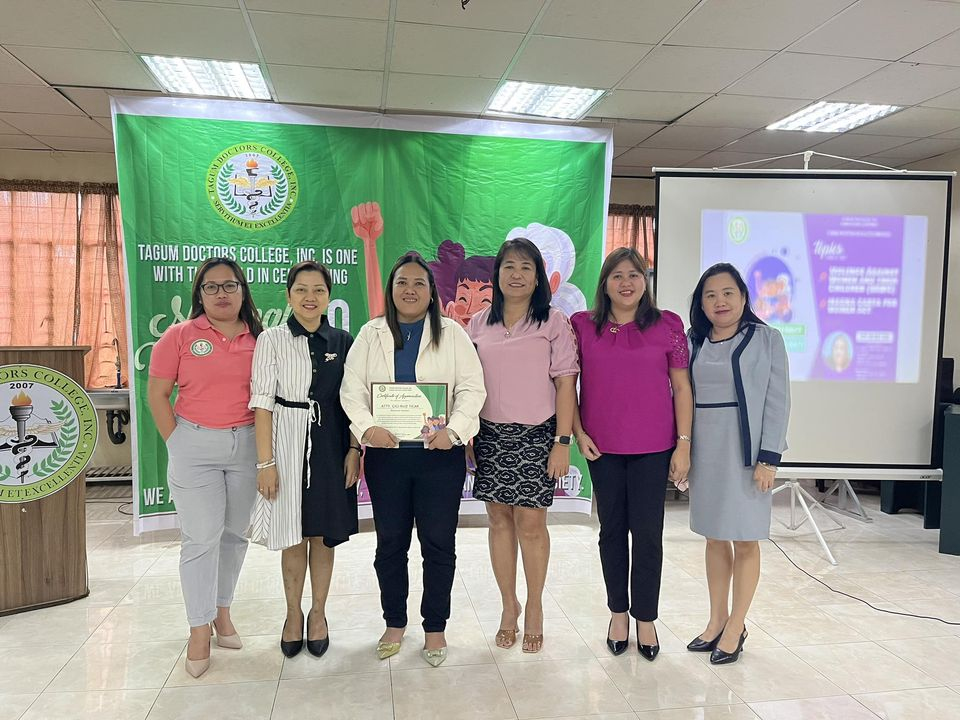 The National Women's Month celebration provides an opportunity to celebrate the achievements of women and to promote gender equality and inclusivity in society. Tagum Doctors College, Inc. recognizes the importance of this celebration and has shown its commitment to these ideals through various activities throughout the month. As we move forward, it is crucial to continue advocating for women's rights and creating a society that values diversity and inclusivity.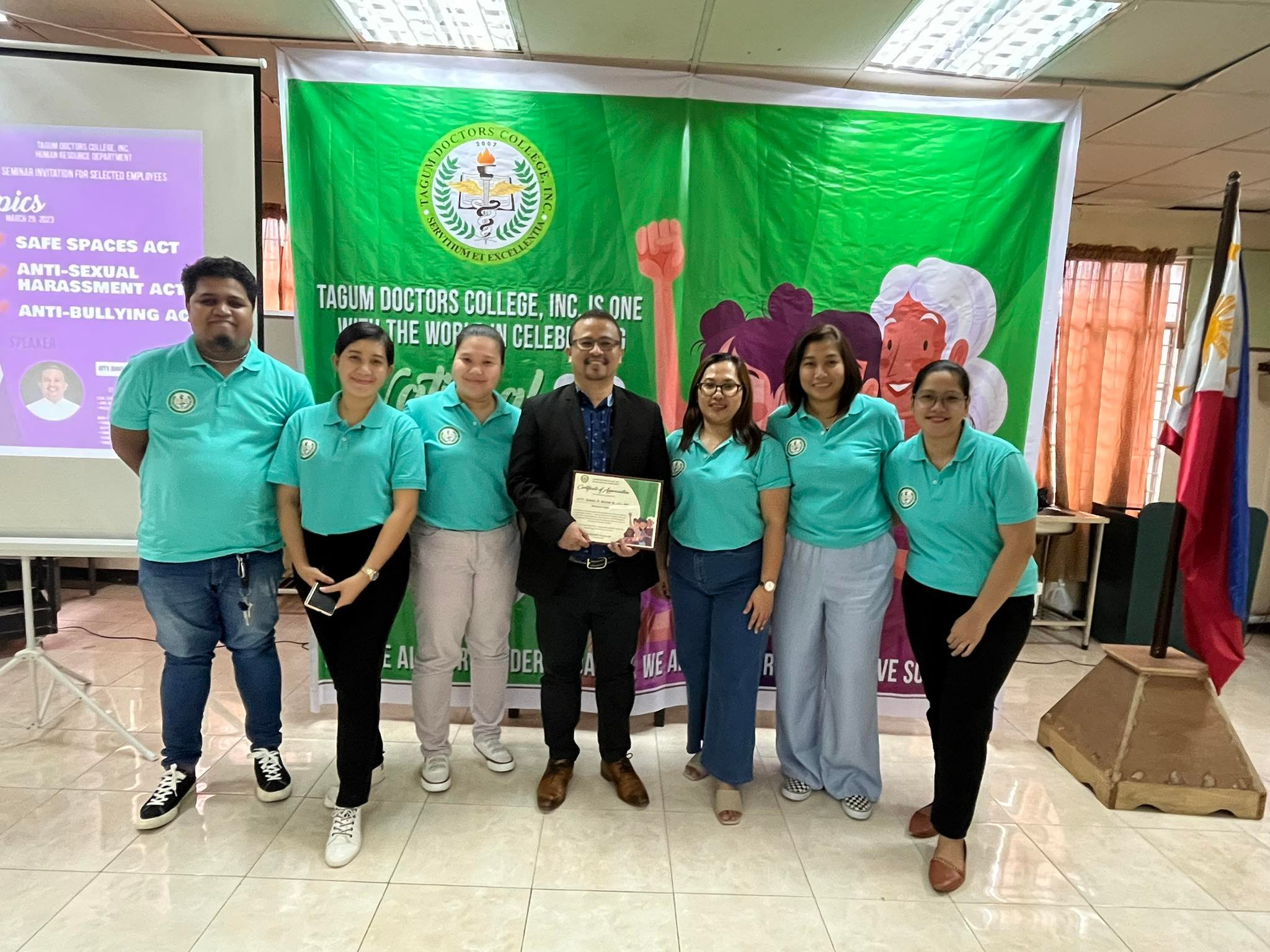 Throughout the month, Tagum Doctors College, Inc. through the Office of the Human Resource Department, organized a series of seminars regarding pertinent laws that promote and protect the rights of women. The first seminar held on March 22, 2023, tackled two of the most important landmark in Philippine Legislation, the Violence Against Women and their Children (VAWC) Law and the Magna Carta for Women Act, all of which were discussed by 𝑨𝒕𝒕𝒚. 𝑮𝒊𝒈𝒊 𝑹. 𝑻𝒊𝒄𝒂𝒓. Meanwhile, in the second seminar held March 29, 2023, 𝑫𝒆𝒂𝒏 𝑫𝒂𝒏𝒊𝒆𝒍 𝑫. 𝑩𝒆𝒔𝒊𝒏𝒂, 𝑱𝒓., 𝑹𝑵, 𝑴𝑵, of the Saint Mary's College of Tagum - College of Law, imparted his knowledge about The Anti-Bullying Act, the Safe Spaces Act, and the Anti-Sexual Harassment Act of 1995. And to cap off the seminar, 𝑨𝒕𝒕𝒚. 𝑪𝒂𝒓𝒐𝒍 𝑲𝒂𝒚 𝑷𝒂𝒒𝒖𝒆𝒓𝒂 shared the importance of inclusivity, not just for women, but to all, through an extensive discussion of the Sexual Orientation and Gender Identity Expression (SOGIE) Equality Bill.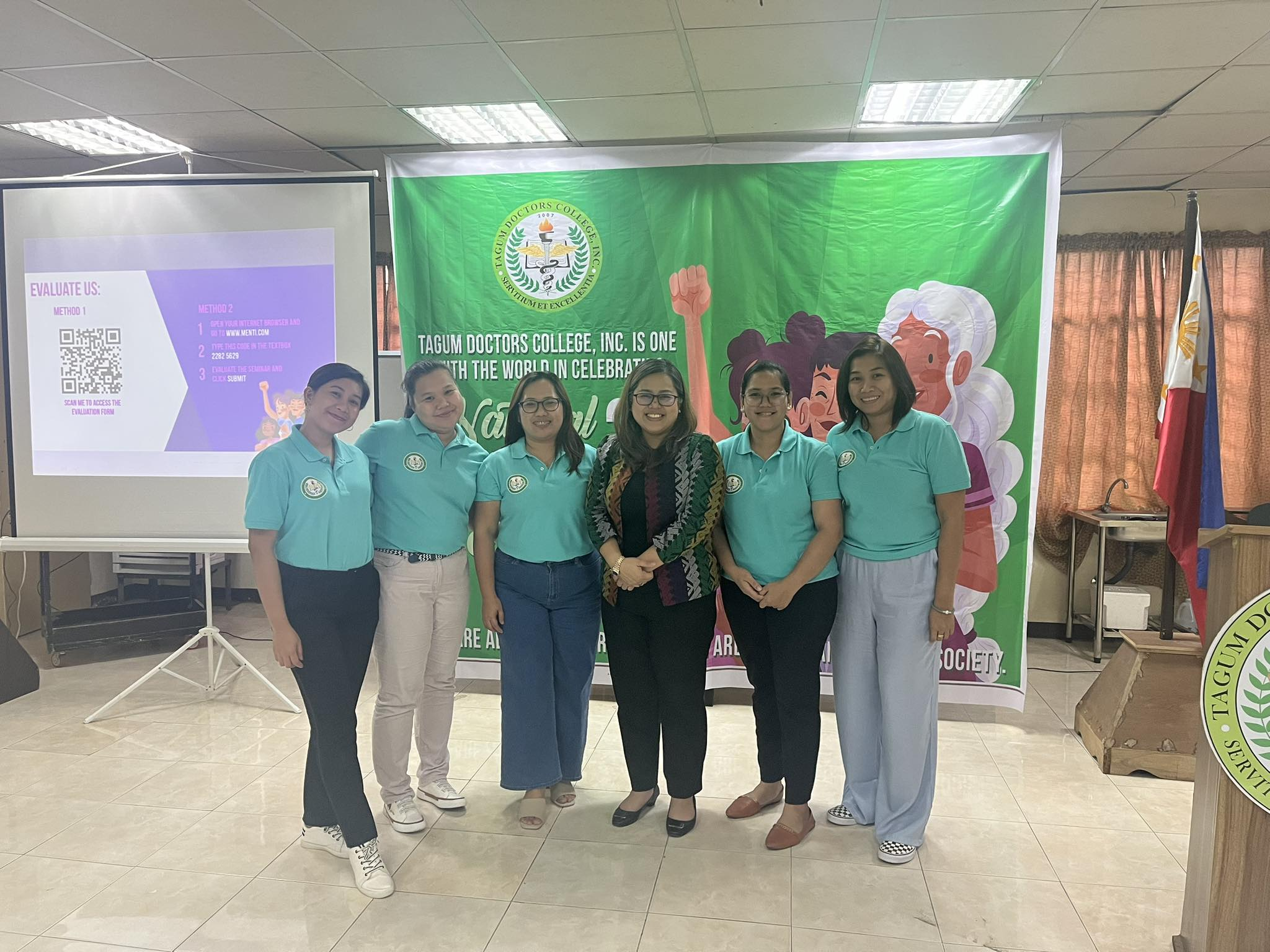 The celebration of National Women's Month at Tagum Doctors College, Inc. not only serves as a reminder of the struggles and accomplishments of women in society but also as a call to action for gender equality. By promoting inclusivity and gender equality, Tagum Doctors College, Inc. reinforces its commitment to creating a safe, respectful, and equitable learning environment for all students, regardless of gender.